The weekend experience here at Liberty will begin in the parking lot where you'll be warmly greeted and directed towards the entrance. Before the worship experience, enjoy a freshly brewed cup of coffee in our lobby before making your way to your seat. Be prepared for a high-energy and uplifting worship experience as well as a relevant, engaging message from our Pastor!
The dress is casual so wear whatever you'd like!
We're so glad you are here! We want you to feel like you're with family. We hope your visit is encouraging and that you feel loved and welcomed, no matter who you are, or where you've come from.
We will be available to connect with you after the service at Guest Central.


Preston & Paige Bostwick
Senior Pastors
If you are here for the first time (or second or third) We want to connect with you! Fill our the Connect Card by finding one in the seat back pocket in front of you, and turning it in at the info booth or clicking on the link below.

We want to get to know you and welcome you personally.
Our nursery is for little ones new born through preschool age. They will have a place where they will be loved on, can make friends, play, do crafts, learn about Jesus. We want give mom and dad a chance to engage in worship, with less distractions, knowing their little treasure is being well cared for.
Come join us at Kid City! If you are in Kindergarten or Elementary School, this is the spot for you. Here you will worship, learn a practical Bible lesson, play some games and even have a snack! Learn more about Kid City by clicking below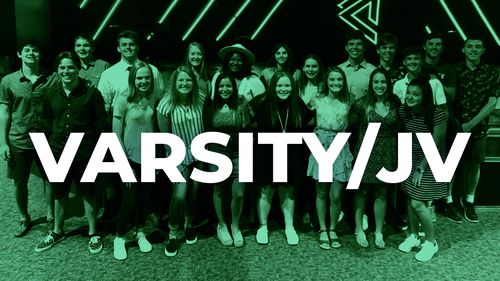 Varsity and Junior Varsity is for our Teenagers in Junior High and High School. A place where they can grow in their relationship with God and connect with each other.
To learn more about our Youth Ministry click below. On Sundays Varsity and JV join the main service.
Check in for Kid City and Nursery is to the left of the Lobby, down the hall toward the Gym. A parent or guardian must check the children in and out, before and after service. Children will only be released to the person who checked them in or has the corresponding check out sticker.